For Our 30th Anniversary, We Got a MAKEOVER!
Cosmetic Promotions is celebrating 30 years by getting a makeover! Because looking good comes from feeling good, we have long been including health and personal care in all our programs. It is time our name reflects more than just beauty.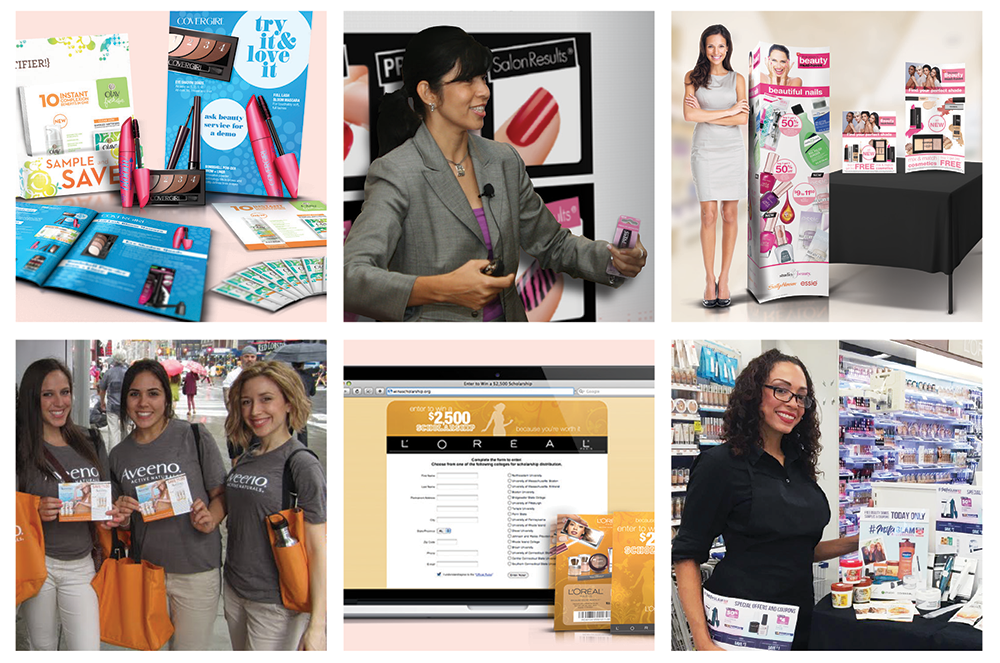 Services
CosPro Marketing works with both retailers and manufacturers to facilitate experiential marketing programs. Our services include launch kits & beauty box programs, sampling programs, in-store demonstrations, customized event materials including training newsletters, signage & displays, contests & sweepstakes and more.
Launch Kits & Beauty Box Programs
Target Market Sampling
In-store Demonstrations
Our Work
CosPro Marketing provides printing and creative services for all of your program and event needs. We are always coming up with new and innovative ideas for in-store tester and sample displays, coupon brochures, gift with purchase ideas and more! If you can dream it, we can do it. We can even create a custom new display to accommodate your needs. From coupons to training newsletters, from easel cards to POP displays, CosPro Marketing will "WOW" your shoppers!