Case Studies
 CosPro Marketing works together with some of the biggest brands to come up with innovative solutions to specific problems as well as marketing strategies. Check out some examples of how we've helped clients succeed!
Click on a category to view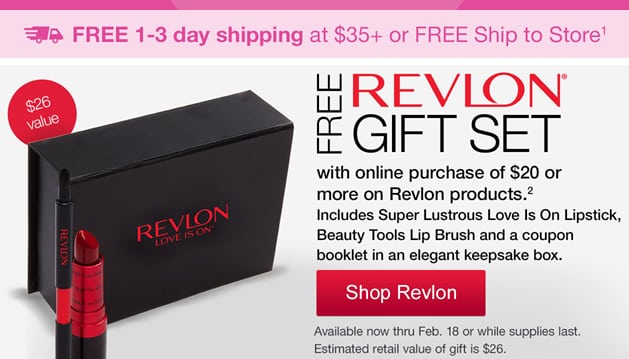 Revlon
Gift-with-Purchase
Revlon wanted to increase their cosmetic sales at Walgreens before Valentine's Day.
CosPro Marketing implemented a gift-with-purchase including a foil stamped gift box with ribbon, retractable Revlon lip brush, Revlon Super Lustrous Love Is On Lipstick and coupon booklet. Walgreens customers received the gift with any $20 Revlon cosmetics purchase. The program was such a success that stores ran out earlier than expected!
Over $30K in sales with a 1 week sell-through